Management Review
Before you add this module to your QMS, make sure you have added your Management Review Document into the system. Once the document is added, click on the Custom Form icon to add Management Review module to your system.
Note:
You can either use our existing module or build your own.
You will have to install 2 forms which are available under "Available Forms" section. You must add Management Review (parent) first, and then Management Review : Agendas from.
Note
Management Review : Agendas form is a child form for the parent table and hence does not requires any document to be added separately.
Management Review Form Layout
Management Review Schedule

By default Existing Meeting Review Module has following fields:
Parent
Title
Meeting Schedule Date
Status
Meeting Location
Meeting Proposed By
Invitees
Meeting Start Time
Meeting End Time
Meeting Attendiees
Child (Multiple)
Agenda Name
Agenda Details
Assigned To
Target Date
Closure Remarks
Along with these fields, other fields like, Prepared By, Approved By are also available.You can add additional fields after saving the existing form.
Data added to the form can be sent for Approval to one or many users simultaniously.

Additional Configuration
add your business rules!
Email Triggers

Add email triggers on specific actions. These triggers are configurable from the Custom Table view pages.
This email trigger will send notification to all the invitees.
You can additionally configure which field should be enable/ disabled at which point, for each from by Recreate Form page. Goto to Recreate page by clicking icon. Click on the field you want to add a rule. It will open a new Modal, choose your rule from the available options and save the form. E.g Clouser Comment field is disabled while adding the agenda. It will be enabled after the meeting.
Enable/ Disable fields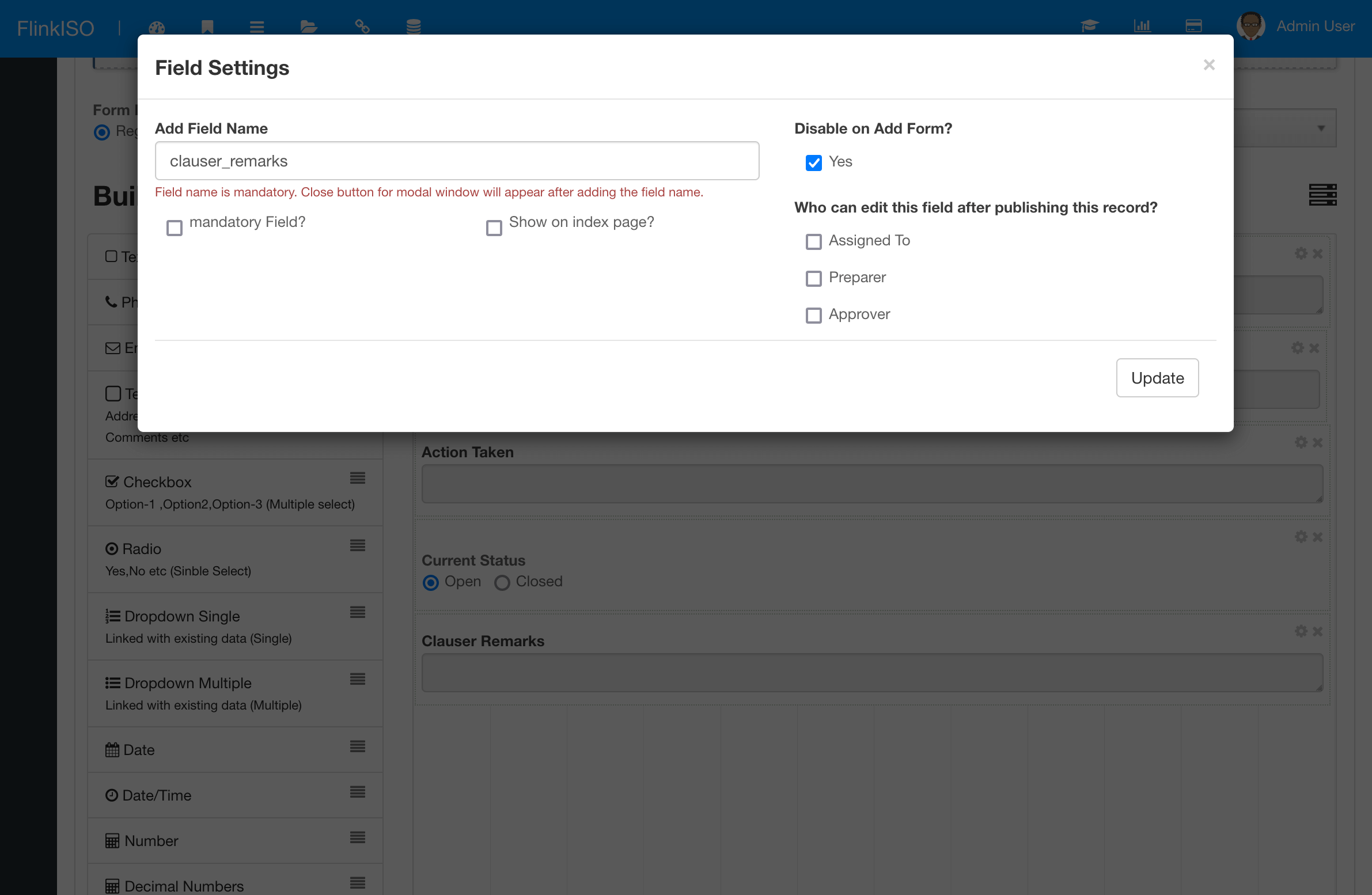 Create Tasks

You may want to add certain tasks to meeting attendiess like updating Action Taken on the agenda item assigned to them with target date.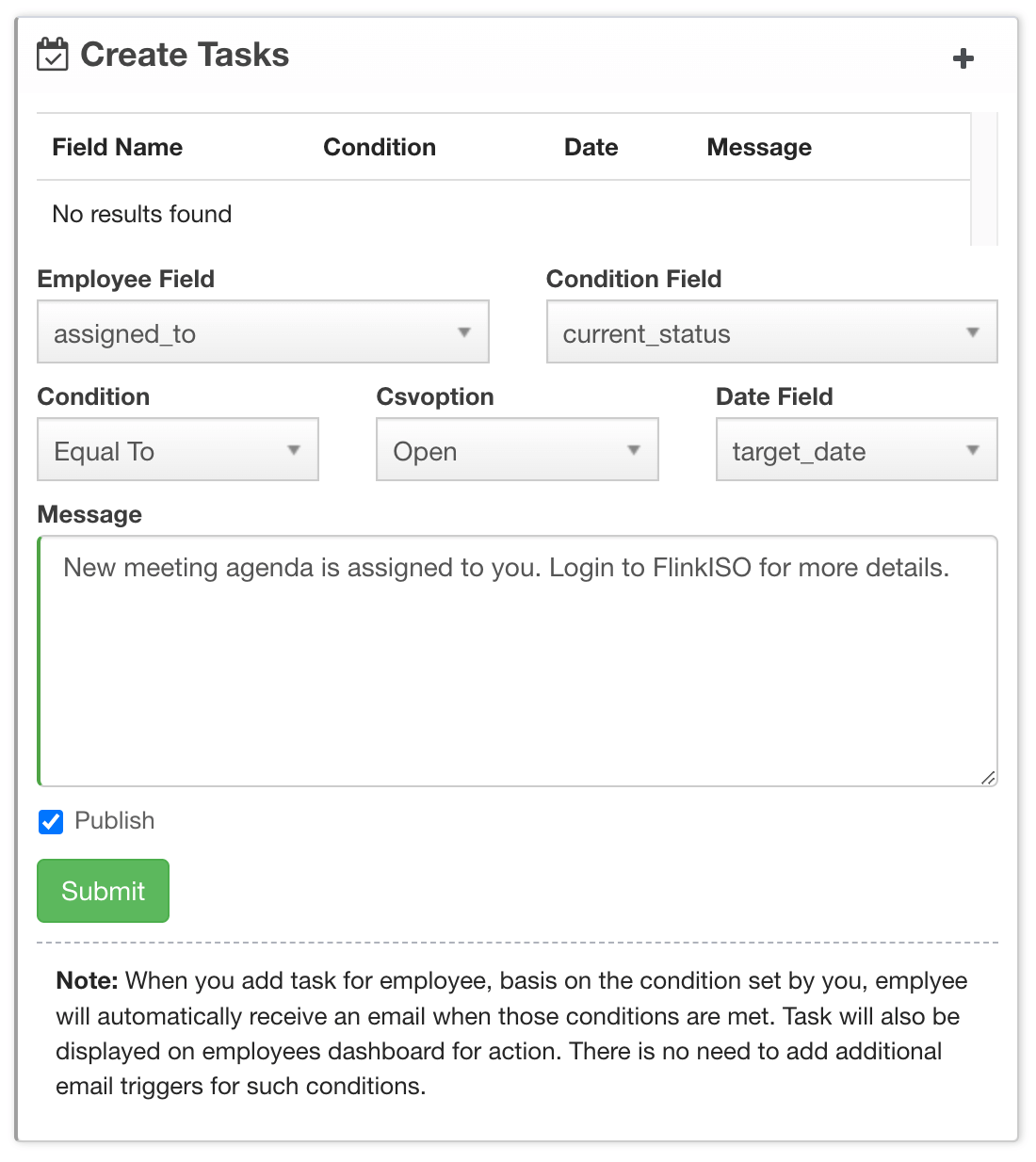 Do add such tasks, goto Management Review Agenda form. On the left hand side panel, click on Create Tasks. Chose the employee field first, then select the field for which you want to add the task, select condition, CVS Option and date field as Target Date and click publish & submit.
This step will display a Task on the user's dashboard, everytime any meeting agenda is assigned to the user and the status of the tasks is "Open" (or as per defined while adding the tasks rule).