Adding Users
Before adding users, you must already have following masters ready. Refer to our earlier manual section on how to prepare these masters.
Branches
Departments
Designatiions
Employees
After adding employees, goto Employee section from clicking on icon from user's dashboard.
It will take you to the employee page. Employees, with users already created will be shown in green icon at the end of the row with Gears icon. If the user is not created, it will be shown in red. To create user, click on the icon and system will create the new user.
When you click on the User icon, to add user, it will change to and after adding the user it will turn to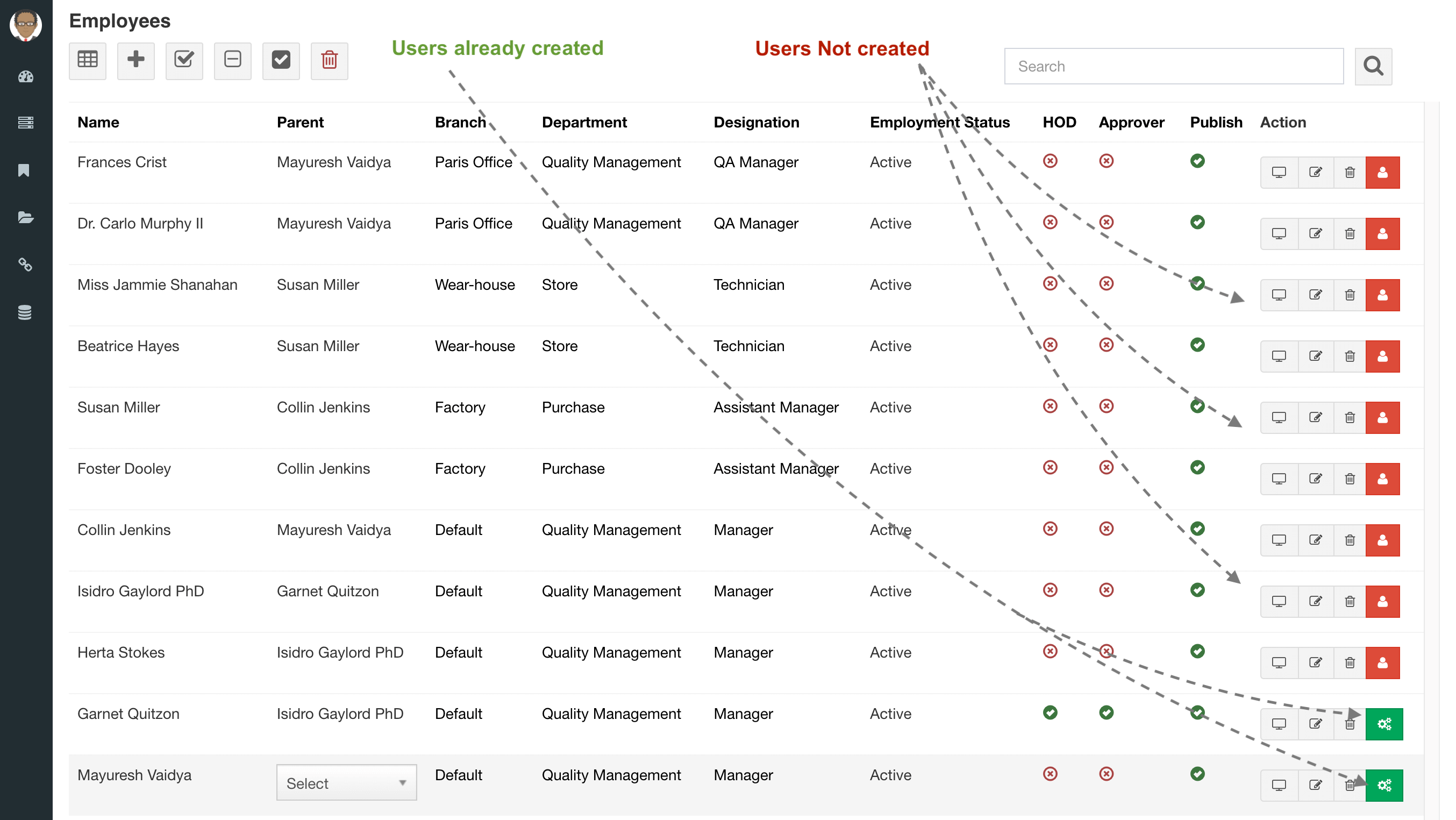 Note:
User created will inherit following from the employee :
Branch
Department
Access Rights

Approver : Will act as an Record Approver for the records created in his/her branch
HOD : Will be able to view/edit records created in his/her branch

Username = Employee email
Password = Employee email
Editing User
To edit existing user, click on against that employee. It will open User's Edit page.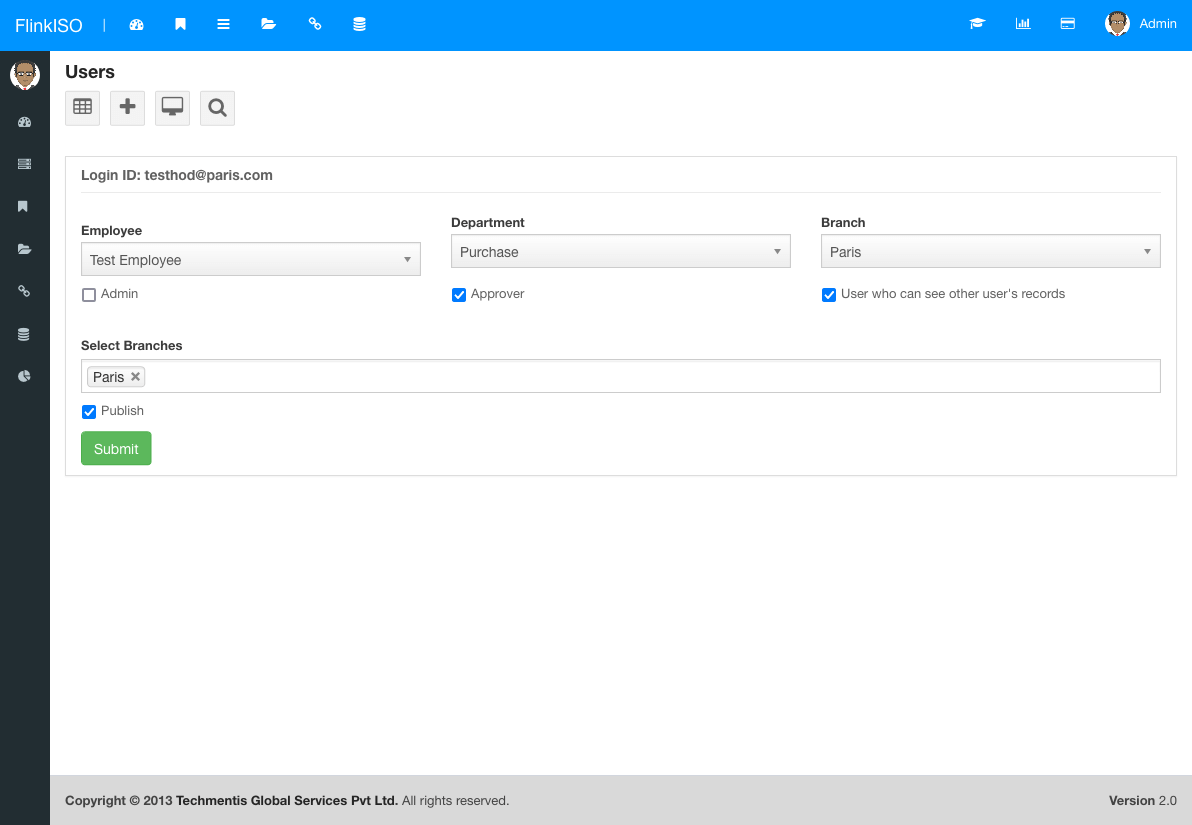 From Edit user's form you can define following :
Change user's branch
Change user's department
Link user to some other employee
Reset use permissions
Assign multiple branches
You can also edit multiple user permission from User's index page.

Click on the icons under Admin/View (HoD/View all)/Approver to toggle the permissions.