Integrated with ONLYOFFICE Doc Editors

Create Edit documents/ spreadsheet from within the browser

Save on multiple office software licenses

Share, Collaborate, Live Chat

Store, Access, View, Download documents from centralized location

PDF Exports with Password Protection and Digital Signature

Records every view and download history

Version Control

Change Control Management
Document Mangement Software | ONLYOFFICE Integration
Never lose any formatting, formulas with ONLYOFFICE™ Editors. Upload/Create your existing documents within the system. Collaborate with other users while editing the documents online. Your documents are securely stored within your instance. Users with authorised access only can open and view these documents.
FlinkISO Ver-2.x is integrated with the amazing ONLYOFFICE Editors. ONLYOFFICE supports nearly all office documents, spreadsheets & presentations without compromising on design, layout, content or even formulas!
In all our previous versions, we were using web based HTML editors, which often resulted in loss of structure, design accuracy and incorrect layouts. ONLYOFFICE provided the best and most cost-effective alternative to this. With ONLYOFFICE, you can uploaded any of your office documents within FlinkISO and ONLYOFFICE Editors will render those documents without losing any of the formatting
How does FlinkISO – ONLYOFFICE integration work?
Upload

Add your existing office documents or spreadsheets to the system with ease. When you are on the Add New Document page, upload your existing document from your system, along with the document META details like name, number, issue, revision dates etc. FlinkISO QMS will automatically link the newly uploaded document with the these META details and this document will be available for view/ edit in ONLYOFFICE Editors.
Create
You can also create the entire document within the system by selecting the Add Blank option. This will add a blank document/ spreadsheet and link it with the new record. Once the record is created, you can make changes to this document either by yourself or with your team.
Collaborate

While you are saving the initial record/ document, you can select the Document Editors from the available users in the system. These users will have exclusive rights to make changes to this document. With ONLYOFFICE Editors, you can collaborate live with these users and make changes to this document.
Live Chat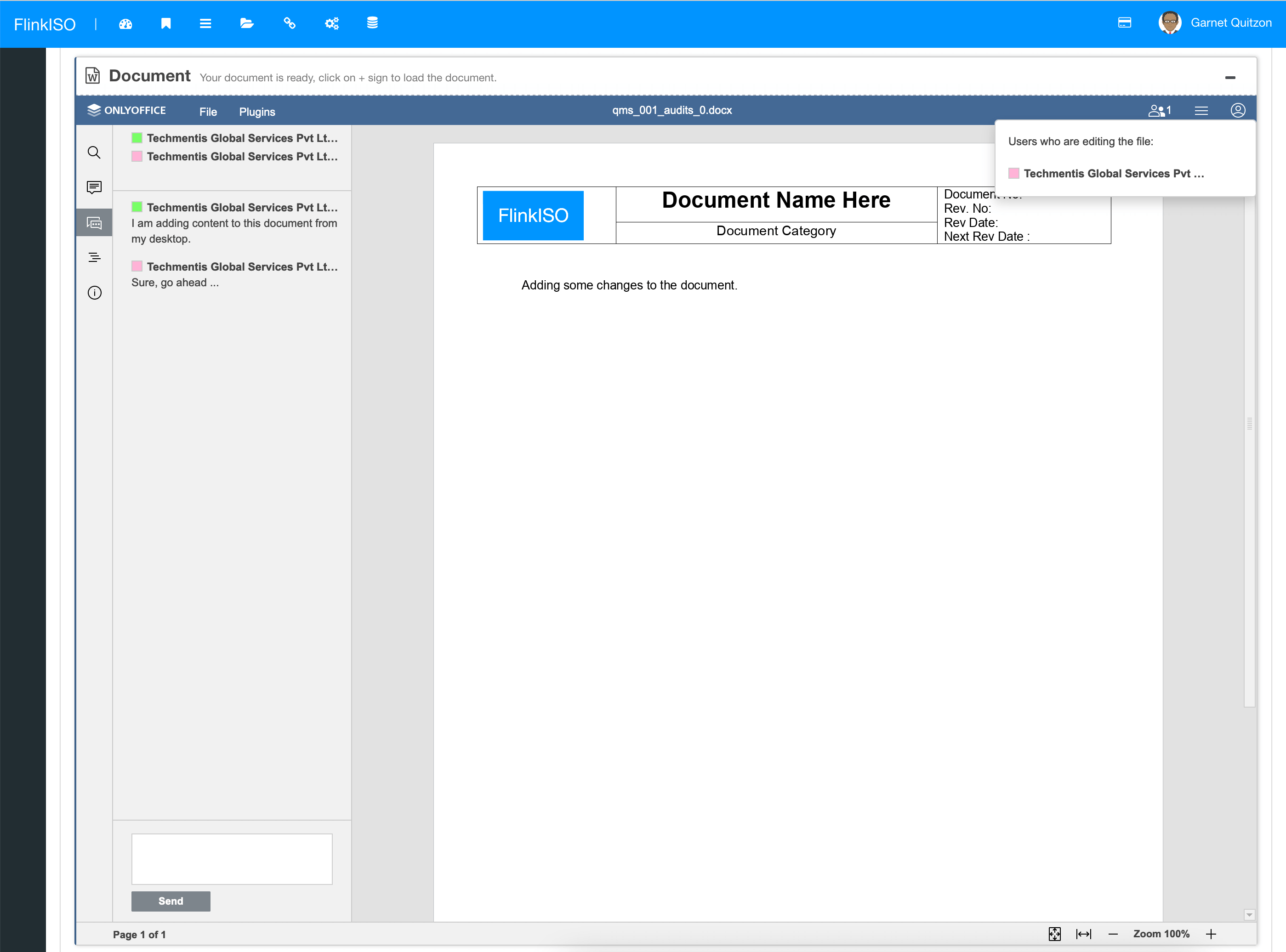 Chat option is available when two or more users are logged in and editing the same document. You can send Live Messages to each other while co-authoring the document.
Share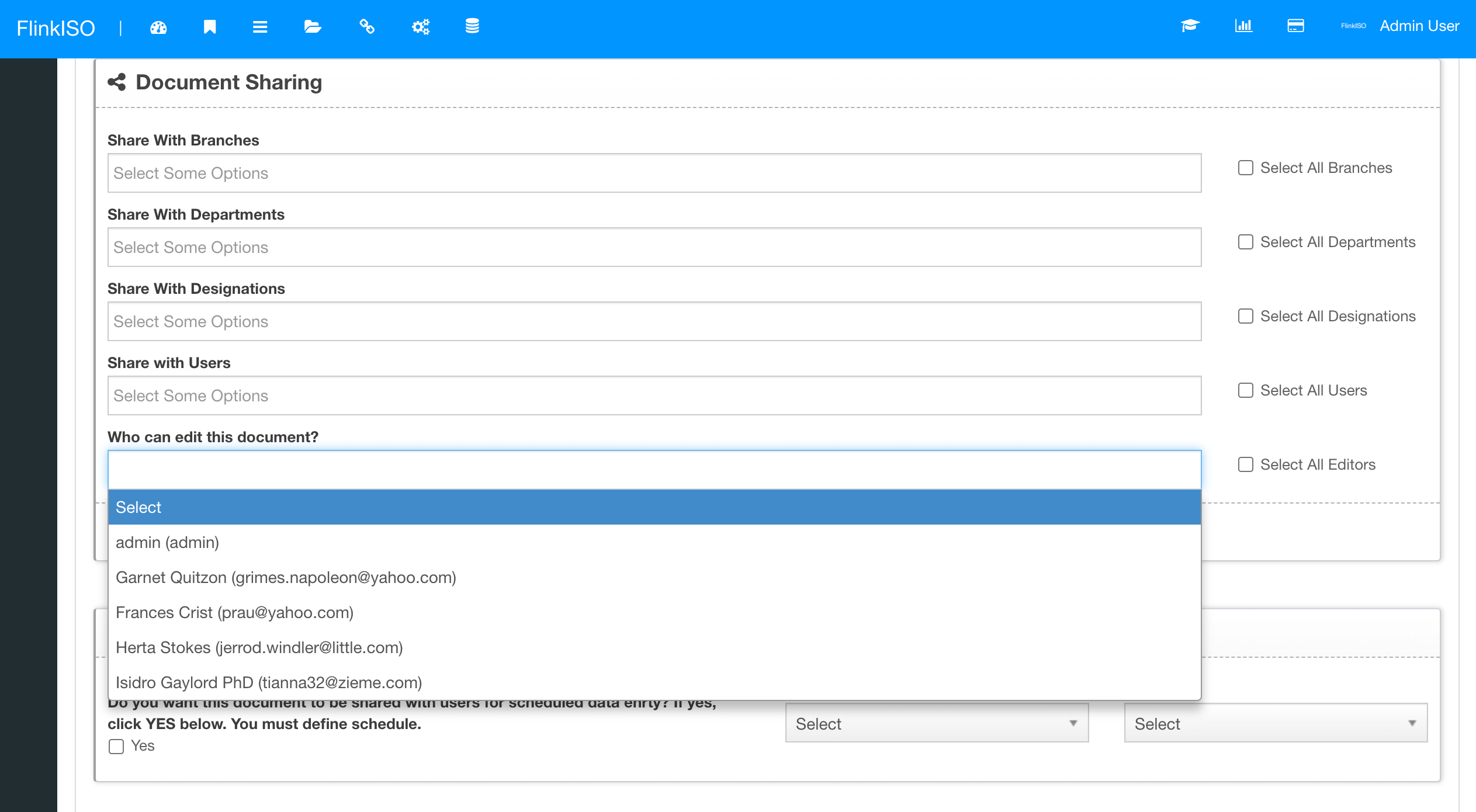 Once the document is ready, editors can share the document with multiple users. Only editors can make any future edits to the document, all other users will have View and Download PDF option only.
Version control

Every time any editor makes any change to the document, a new version of the document is created upon Save. At the bottom-left corner of the document editor, users are able to see all the previous Version Numbers of the document. User can click on any of the version numbers and that version will be loaded into the editor.