FlinkISO QMS Software
Ver 2.x QMS User Manual
Application Masters
Adding Application Masters
FlinkISO™ QMS Software requires following masters to begin with :
= Branches
= Departments
= Employees
= Users
Click on the required Masters Menu from the QMS dashboard to goto the required section. Once on the Index Page, click on button to add new record.
A form will open. Fill your required details and click Submit. A record will be created. To start with, add branches, departments, designations first. Incase you want to add multiple records in one go, use Add Bulk option.
Add Bulk button is available on the Add page of each master's section.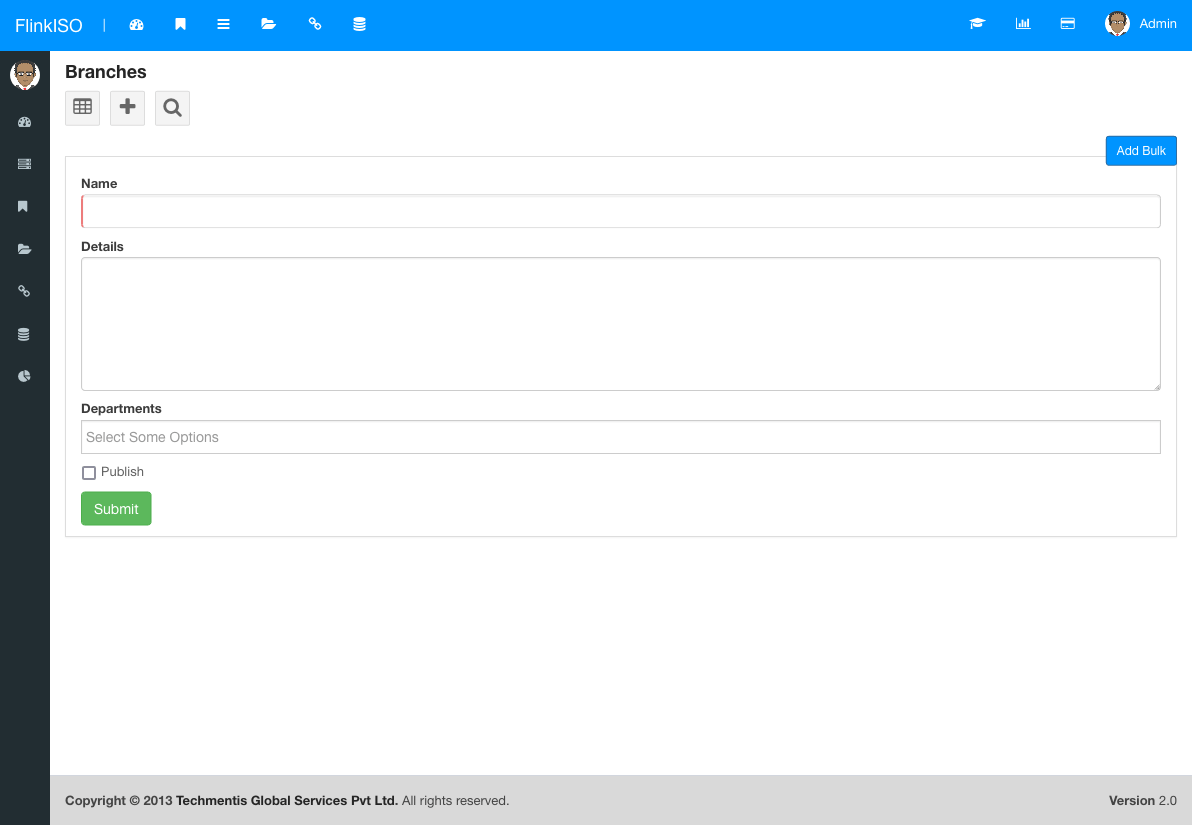 Adding Bulk Records
You can add multiple records using Add Bulk option. FlinkISO™ QMS Software uses CSV format to add bulk records. You need to seperate the records by <ENTER> (new line) inside the text area. Fields are seperated by COMMA.
Adding Multiple Branches/ Locations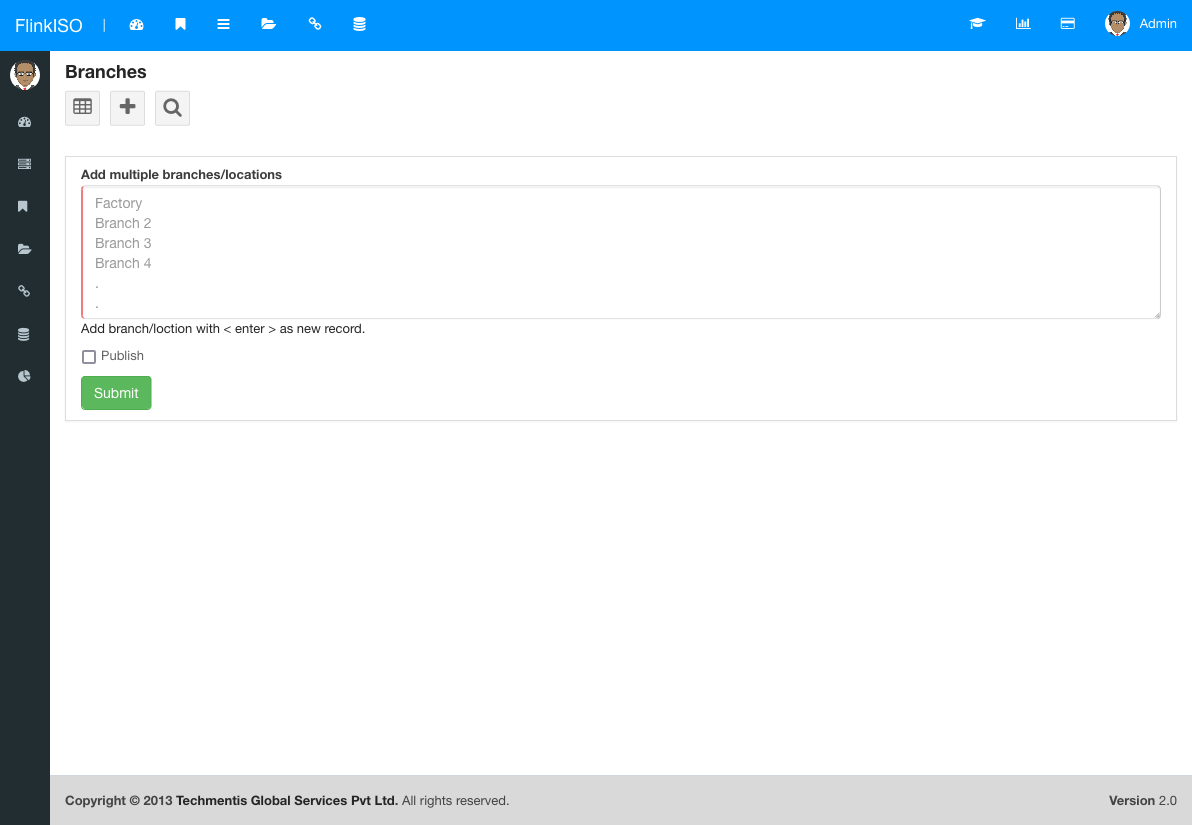 Adding Multiple Departments/ Designations
Same as branches. Goto to respective department or designation section. Click Add. If you want to add bulk records, click Add Bulk
Adding Employees
Goto Employees section from manu and click button.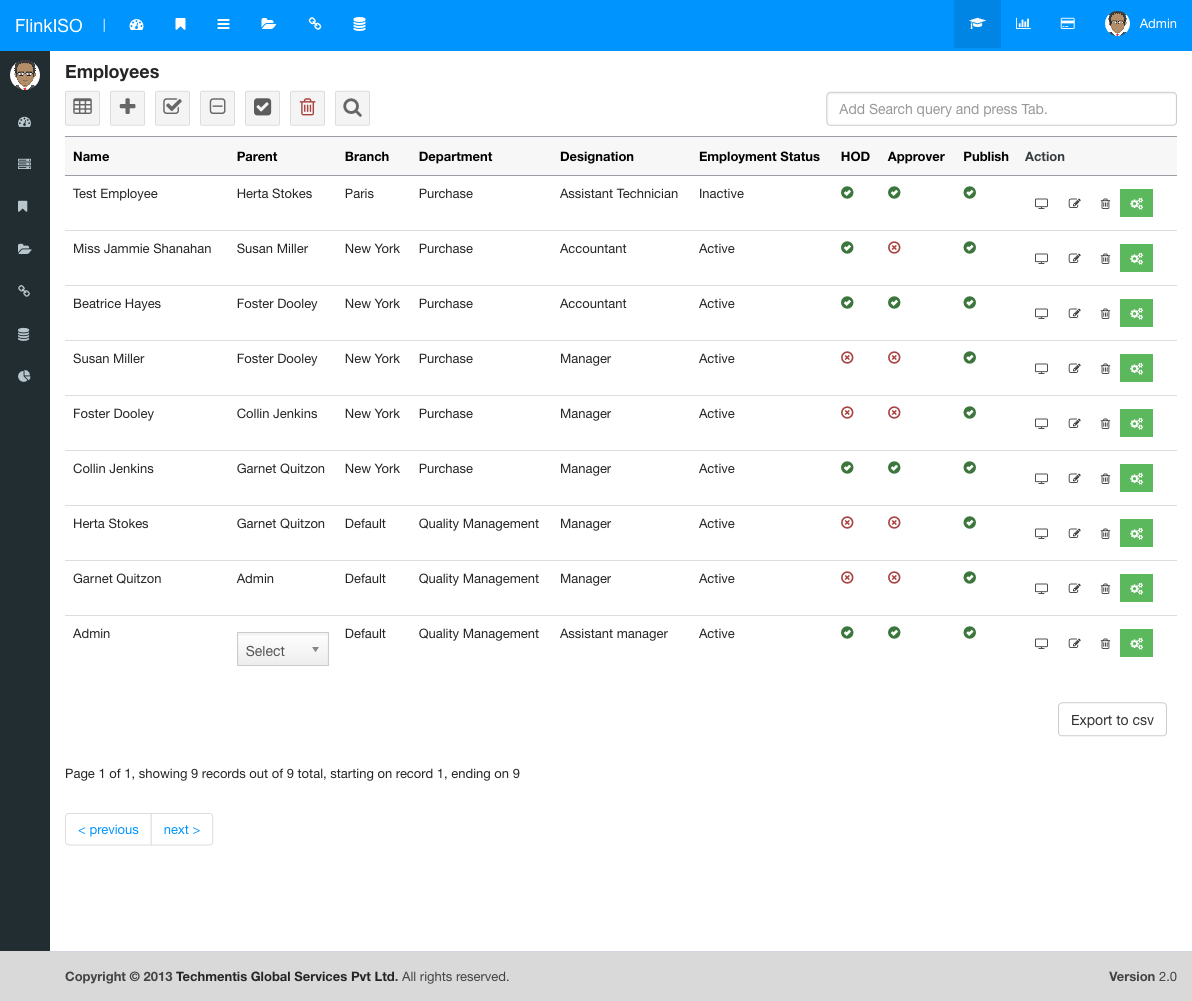 This will open employee add form.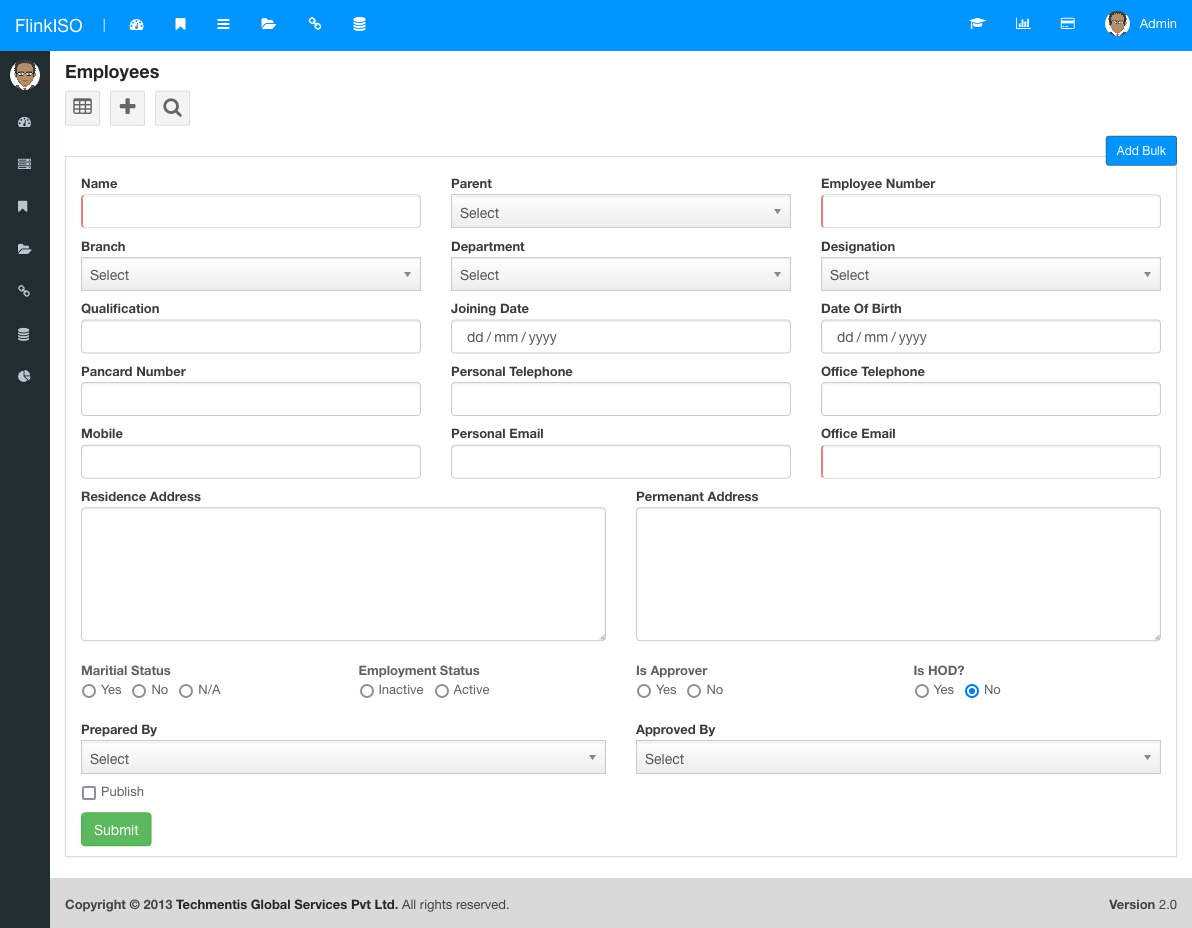 Fill in the details and click submit, new employee will be added to the system.
Note:
Parent: Employee to whom new employee reports to.
Is Approver?: If the current employee can approve the records created.
Is HOD?: If current employee is head of any department.

Adding Employees (Add Bulk)
Click on Add Bulk button at the top in add page. It will open a new page as below :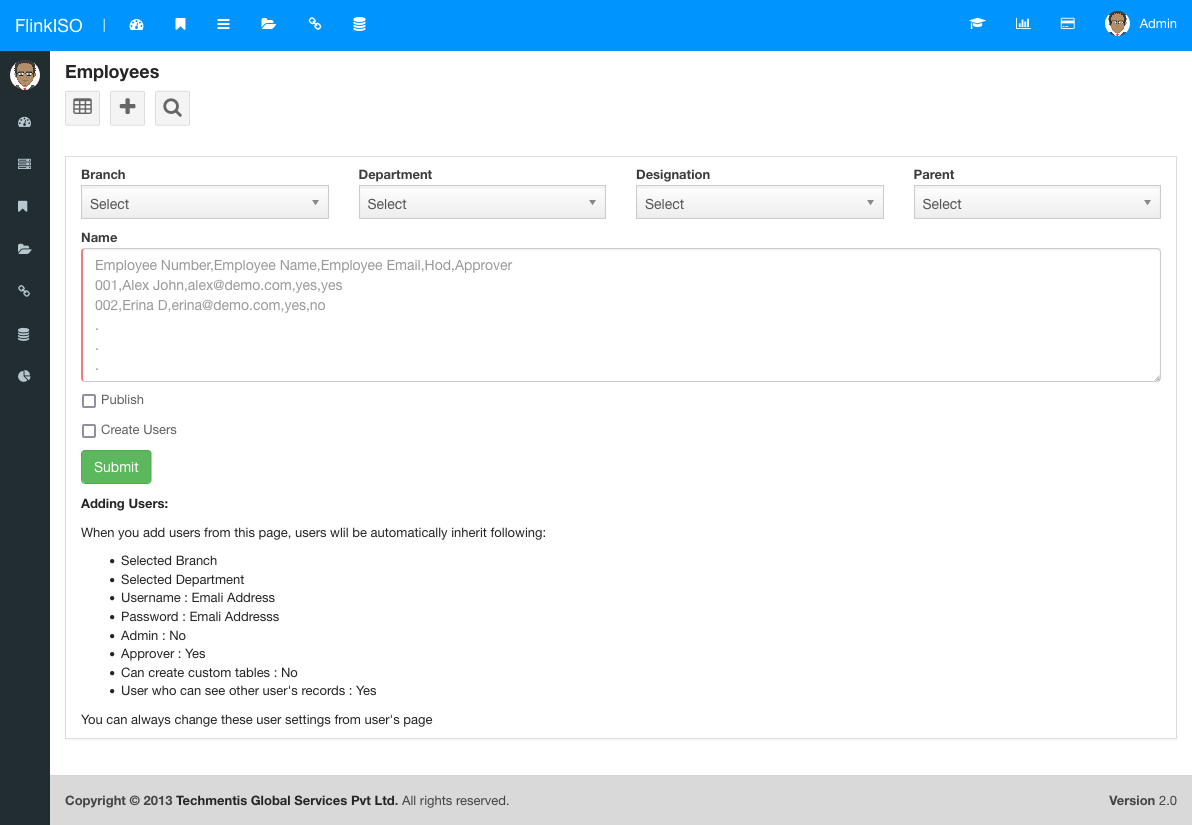 You can add multiple employees, belonging to a specific branch, department & having common parent (reporting employee) at one go. If employees you are adding also have a common designation, then you can select the designation as well. Incase they have different designations, you can update them later from Employees's edit page. Click on publish if you want to publish these employees.
Following data is mandetory while you are creating employees :
Employee Number/ ID number
Employee Name
Email (office / personal)
Is HOD
is Apprrover
Branch
Department
System needs this data in CSV (comma seperated values) format, where new record starts with <Enter>(new line). E.g