Introduction
Initial QMS dashboard when you login for the first time
Dashboard Nagivation
Every user, after login will be automatically redirected to QMS application dashboard. Application dashboard is a page where you will find all the actionables, menus etc.

Application Main Menu
= Dashboard
= Standards
= Document Categories
= Documents
= Processes
= Custom Forms
Master Data Menu
= Branches
= Departments
= Employees
= Users
= User Audit Log
Billing Menu
= Application Training
= Download Latest Updates
= Syatem Usage Details
= Billing Section
Index Page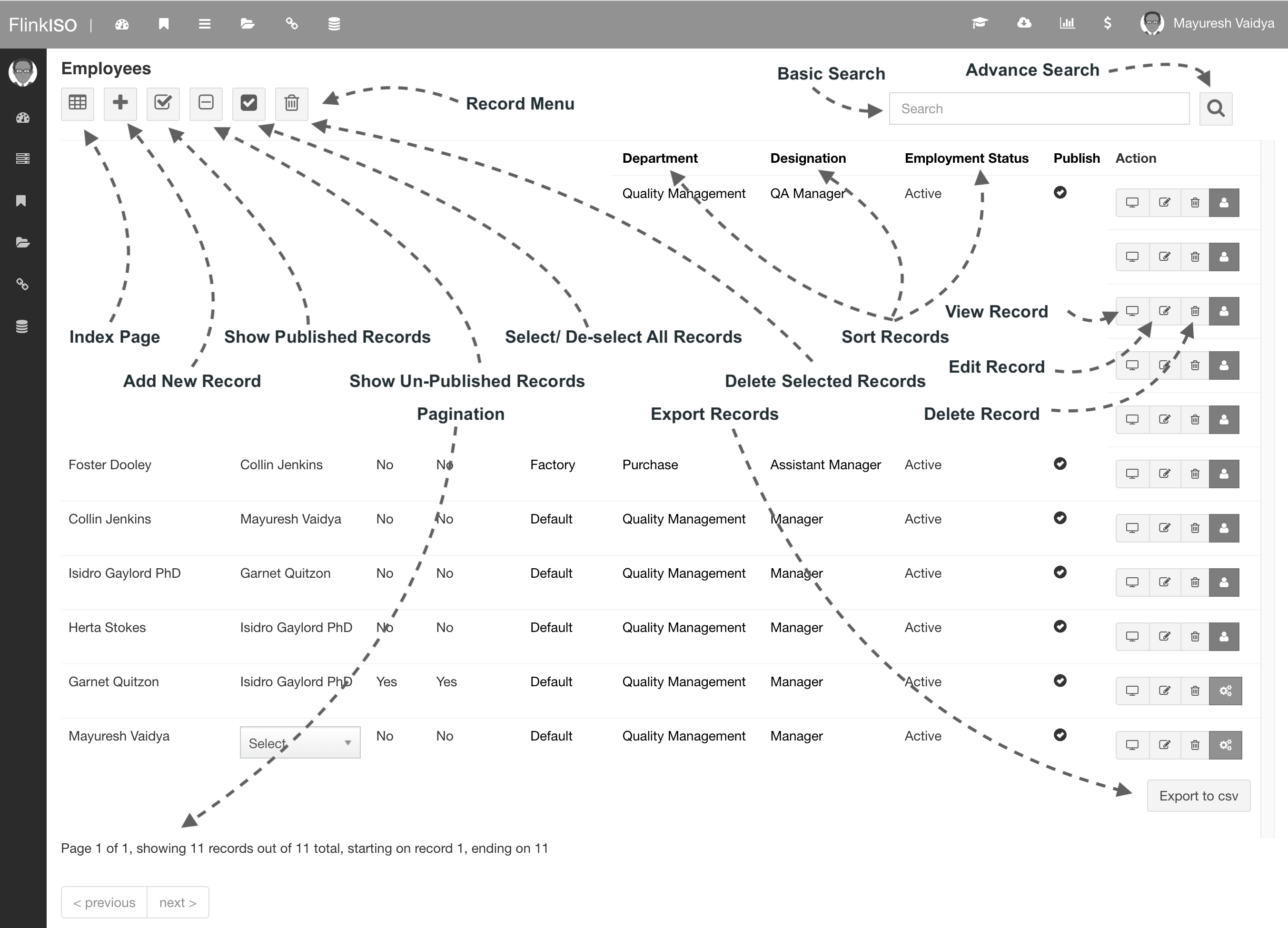 Index page is a landing page for each section (table). You can use this page to navigate to other actions like, add new record, edit existing record, delete existing record etc. You can also select/de-select multiple records on the screen and delete those records from the system. Bulk delete is only available to admin and is password protected. System will promt you to enter your password before deleting records.
Basic Search
You can search records in the exising section by adding the search phrase and pressing < tab > button.
Advance Search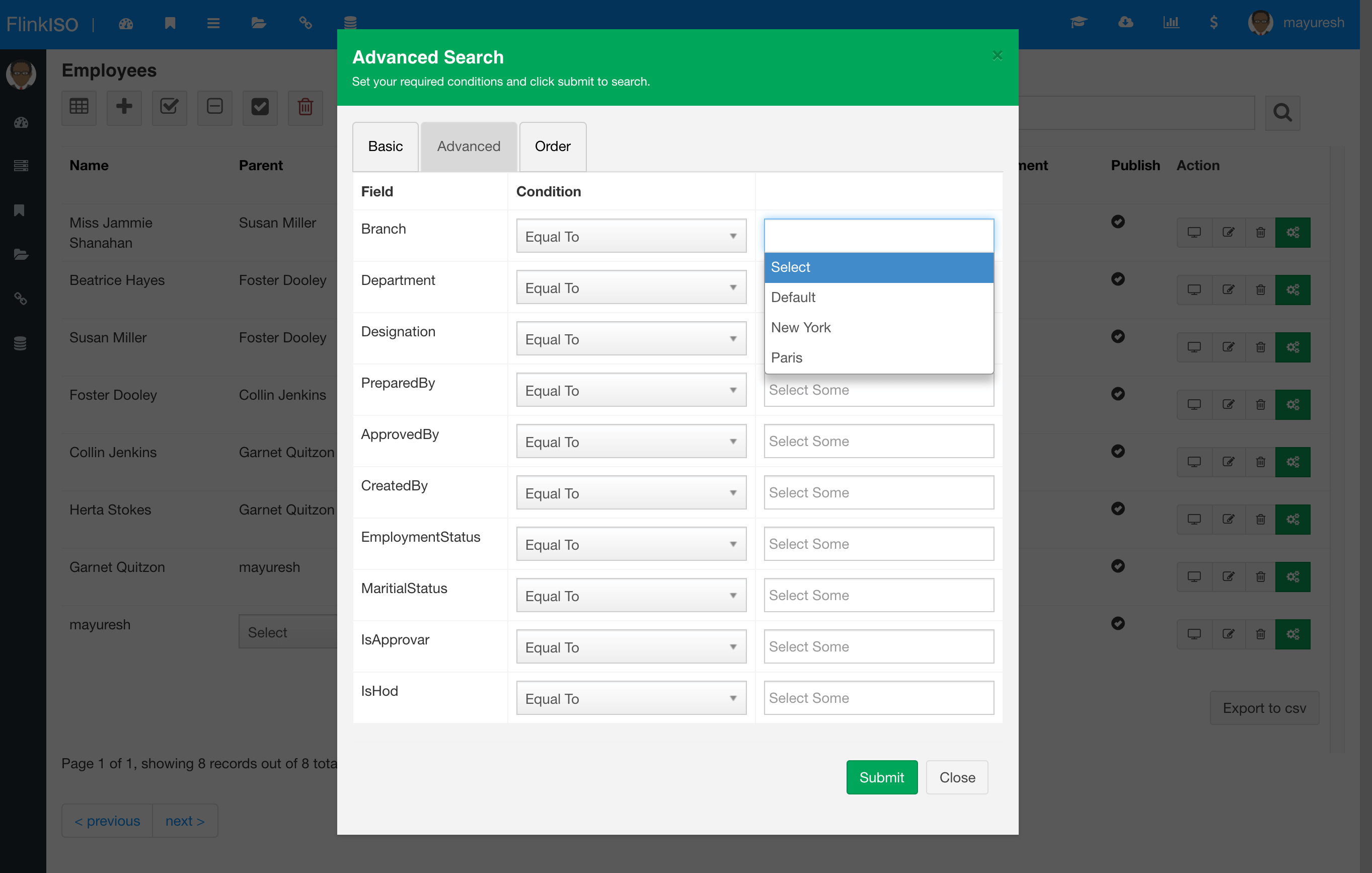 Click on button. it will open a new model window. Select appropriate search conditions for search. Click Submit. System will preform the search and show you the results. You can click on Export CSV and export those results.
Note:
System will automatically search linked tables and association from the database for each section. E.g. If you are on the employee section, system will display Branches, Departments etc in Advance Search options. If you are in a Document section, system will display Document Category, Standards ect in Advance Search Options.
Sorting & Ordering
You can click on the Field Names (name,title,department,brach etc) at the first row on the table on index page to sort the records.
Export to CSV
Click on export CSV and system will immidiatly respond with the CSV file with the records available on the page. You can open this CVS file in any of the office sofwares like Microsoft Office, Open Office Or Libre Office etc.
Note:
In order to fetch better results, use Advance Search option to fetch the required data first and then use the Export CSV option.
Where to start?
In order to start using FlinkISO™ Quality Management Software, application requires some initial data from the users. We call that Master Data, which contains Branches (Location), Departments, Designations, Employees, Users, Standards, Clauses & Document Categories.
We strongly suggest to follow this sequence.
Branches
Departments
Designations
Employees
Users
Stanards/ Clauses
Document Categories