Adding New Process
Like document management, you can add process to the QMS application. Click on Icon at the top menu to goto Process Page.
Each process you define, has following :
Process File
Process Name
Process Defination
Process Objective & Metrics
Process Owners (Departments)
Applicable Branches
Input Processes
Output Processes
Risk & Opportunities
Standard It Belongs To
Clauses It Belongs To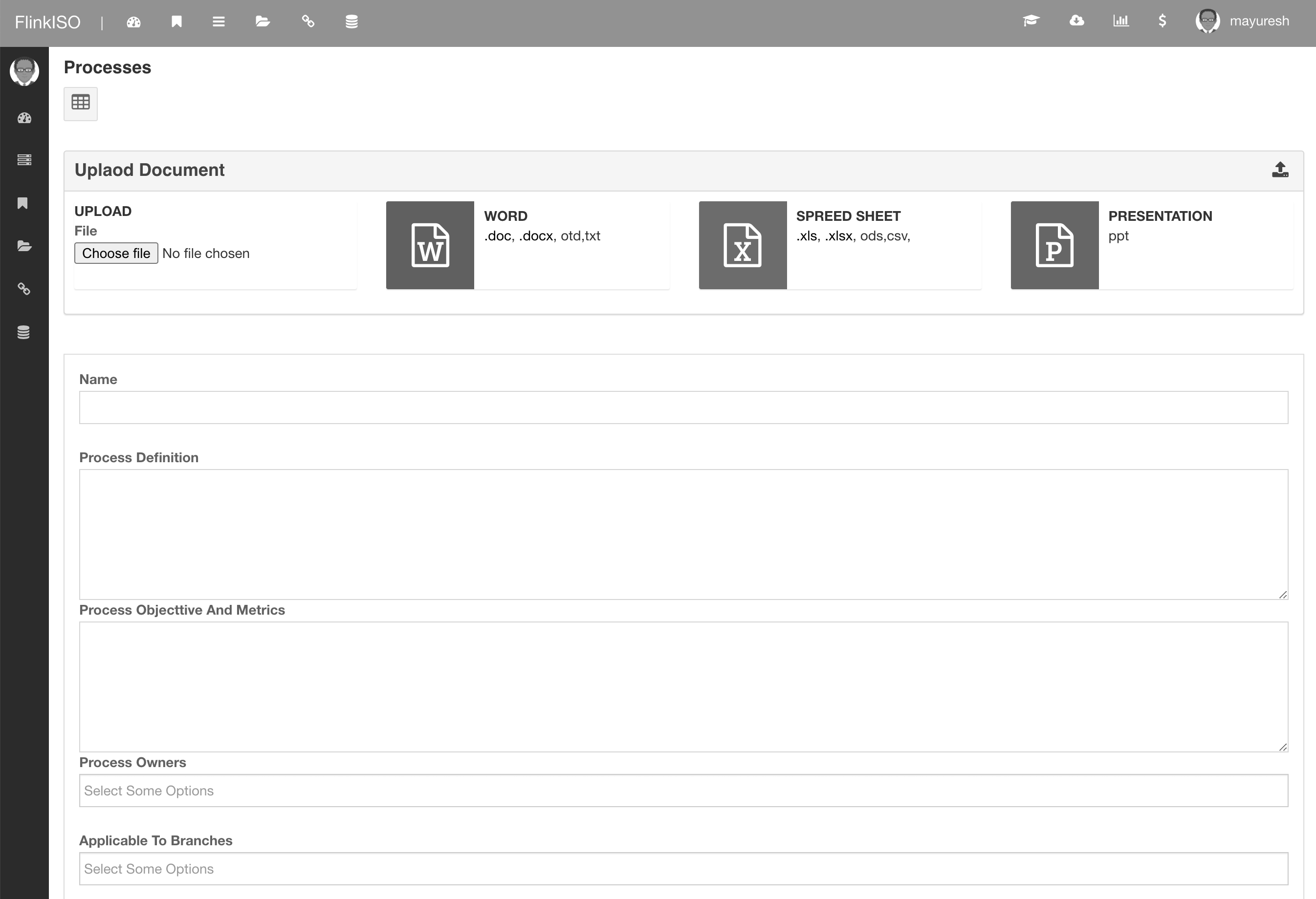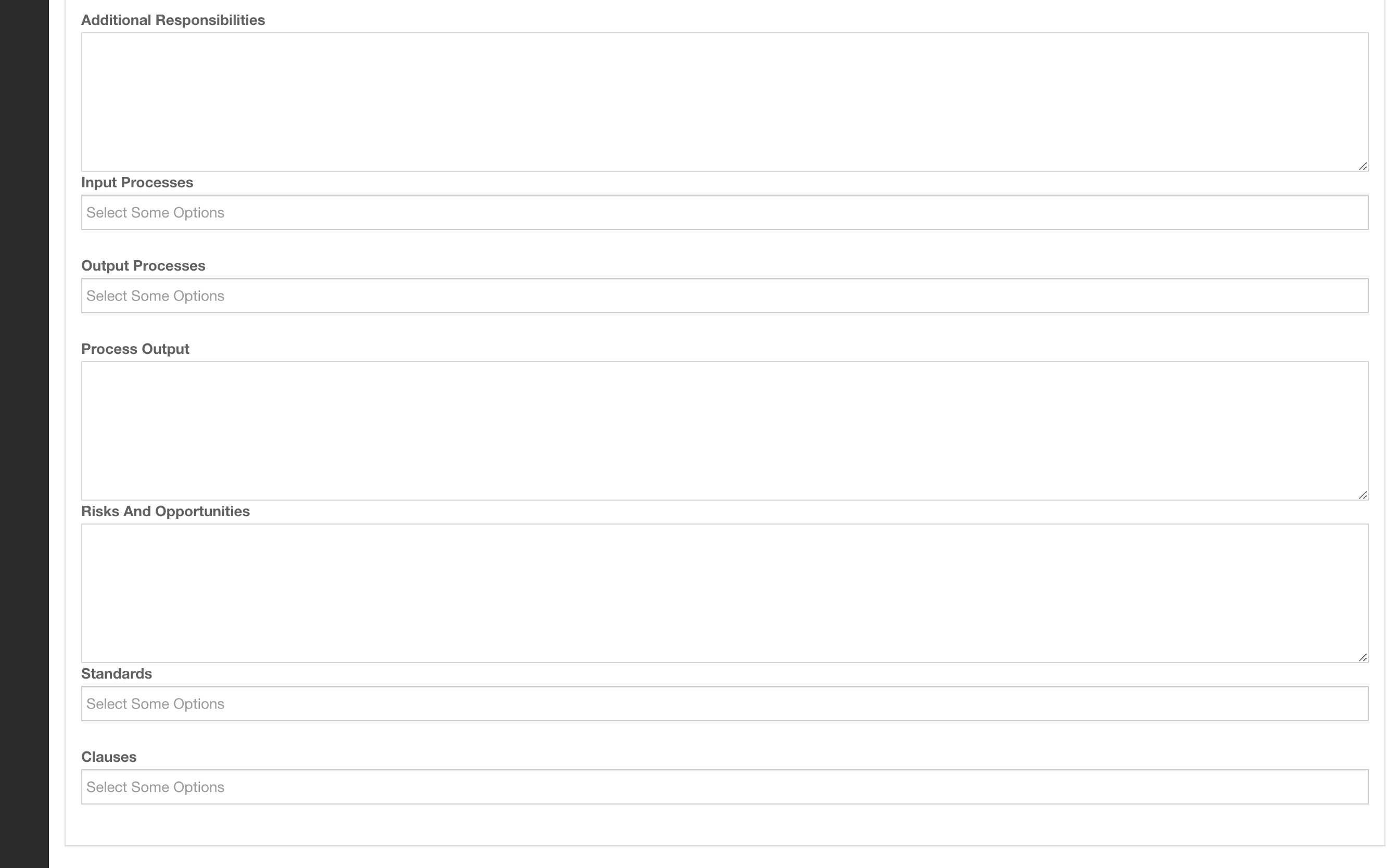 Note:
You can not create process without process document.
If you do not have a document ready, prepare a blank document and use that.
You can always update that document later.
Process Sharing
Process will be automatically shared with the process owners & branches where the process is applicable.
Only Admins & HODs can create/edit processes
Users will not have any access to add/edit/delete process
How to update/add process data
Once you create any process, you can add one or more Custom HTML Tables to for the process. When you add a custom HTML table, users can access this table and add data to those tables. That data will be automatically linked with the Process.
Linking with Custom HTML Forms
Once you create the process, you can create Custom HTML Forms for the process, which will automatically gets linked to the process.
You can then share this form with other users for adding & collecting required data.